CAREERS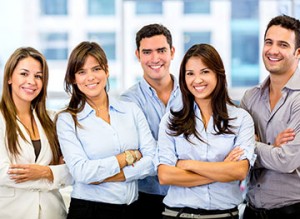 MoonJet values stand for commitment to achievement and quality, integrity, professional competence, confidentiality, and compliance. These values are key attributes of our team members.
If you are self-motivated, high-performer, seeking steady career opportunity, join our team. We offer an opportunity to work within an international team which share similar values and goals.
If you see in yourself the ability to contribute with the same values, supported by your professional background, please don't hesitate to send your CV and cover letter, we announce open vacancies on LinkedIn , make sure to check our profile and to follow us to receive our latest openings, and career offerings. 
OPEN VACANCIES
Job summary:
MoonJet is hiring a Certified Flight Dispatcher the candidate must be located in India.
The flight dispatcher is responsible for domestic and international flight release preparation, preparing weather briefings, determining fuel load, calculating maximum payloads, in-flight monitoring/debriefing of each flight, advising of any operational problems pertaining to assigned flights, in compliance with all regulations and specifications.
Job details:
File flight plans with all necessary ATC units and confirm receipt. Provide Flight Crew prior to departure and while in flight with all information necessary for dispatching a flight including weather forecasts, airport conditions, navigational aid status, and NOTAMS.
Must be located in India and flexible to work non-regular shift hours on a rotating roster.
Either holds a valid Aircraft Dispatcher certificate / or already started preparing to take the certification exam.
Must have good command of English and able to communicate clearly with customers and co-workers.
Prior experience with PPS Flight Planning Software is a must.
Ensure handovers and debriefings are communicated effectively with other team members.
Monitor and debrief of each assigned flight, and to thoroughly communicate any delays or abnormal situations with the crew and pilots.
Maintain excellent customer service standards at all times.
Work closely with other colleagues from other departments to ensure efficient operations.
Able to maintain a high level of productivity, to manage multiple priorities and to work effectively in time-critical situations.
Applicants interested to occupy this post & have the potentials to meet all the above, please apply here specifying your age, nationality, languages and current residence:
APPLY